Colecovision Custom Controller
---
Who this site is for:
- Anyone wanting to build a similar controller to mine (pictured above)
- General custom controller information
- Basic information about working with arcade parts
- Custom Atari Controller Projects. Although im not 100% sure, i've asked the atariage community and i'm lead to believe that the colecovision controllers work with atari systems as well.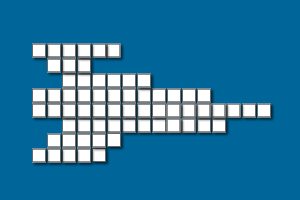 After alot of time and effort searching different webpages and sources, I came to the conclusion that there wasn't enough information on the internet about how to go about making my own custom controller. I have made this site for other people that are wanting to make their own custom Colecovision controller, like the one that I have made or wanting to make a controller of their own design.
When designing your own custom controller there are a number of options you can take. I ended up choosing to go with an arcade-style controller, as it can be made completely from scratch (no need to hack an original controller although this step is optional) and also because alot of the Colecovision games were based on classic arcade games that were available at the time. It seemed to me to be a logical choice. Even if your project is not an arcade style controller, you will still find useful information here as I have provided pretty well all of the steps involved to making my custom controller.
There are a few main parts to building an arcade controller. These sections are listed in the navagation bar above.
If you would like to ask me a question about my controller or any of the information on this webpage, please feel free to email me, otherwise please look around and I hope you find some useful information to help you with your own project!
Chromesphere.com
---