Welcome to Chromesphere
At Chromesphere, you will find Vue Tutorials, along with other 3D tutorials and general 3D lessons for beginners.
You will also find desktop wallpaper & renders of 3D artwork, as well as free 3D models.
Have you found an image on the site you would like to use for your buiness? Please view my image license page for more information
Randon Image
If you have any comments or suggestions, or if you would like to contact me about anything please feel free to email me. Make sure you bookmark this page as I'm continuely adding to the site. Enjoy your stay!
Site Updates
mflowers.chromesphere.net
A new mobile friendly site has been added containing flower macrophotogaphy for your mobile phone.
macroflowers.chromesphere.net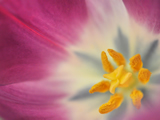 I have been working on this site over the last few weeks displaying a sample of the wonderful flower macrophotographs my wife enjoys taking.



Mob.chromesphere.net
I have made some major changes to the mobile site. New images have been added and the sites layout has been updated to make it more 'mobile friendly'.
Site Update
I have spent the last few days updating the chromesphere website to a new css based layout. I think its an improvement on the old site. Hope you like the new look!
Chromesphere Mobile Phone Wallpaper
mob.chromesphere.net
Im currently working on a chromesphere mobile phone wallpaper site. There are a few in the list at the moment, but i will be adding to it as time goes by.
'Dream' added to the digital blasphemy User Gallery!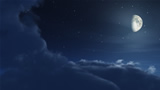 My render "Dream" has recently been included on the user gallery of Digital Blasphemy's website. You can vote for "Dream" on this page! Thanks for your support! CS